Mon., Feb. 23, 2009, 2:53 p.m.
M&M: I Won (Oscar Pool) Bubblegum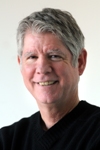 In the two decades that I have been entering our office Oscar pool, I have won once. Mostly I do terribly, often placing strictly middle of the pack. This year, though, was different. For some reason, I was able to correctly choose 20 of the 24 Oscar categories – missing only Best Foreign Language Film, Best Documentary Feature, Best Documentary Short and Best Short Animated Film. And the only reason I missed Documentary Feature is that I followed a hunch, which told me that the overwhelming favorite – "Man on Wire," which I saw and wasn't blown away by – would be done in by the Hurricane Katrina film, "Trouble the Water" (which I haven't seen)/Dan Webster, Movies & More. More here.
Question: When did you last win an office pool? For what?
---
---