OTV Review: Subway Sandwiches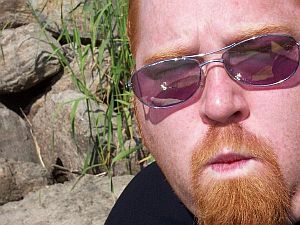 I thought I was being so good, so healthful. So proud of myself for sticking to my diet plan, even sacrificing yummy Monterey Cheddar bread for a sensible nine-grain wheat and opting for light mayo. Anyway, I'd always thought of tuna as weight-loss-in-a-can, touted by obsessive bodybuilders as a protein-rich miracle food that can help achieve maximum muscle hypertrophy and give you that fetching Lou Ferrigno glow. At least it felt like a step in the right direction away from the Baconator blues. Au contraire, for my research reveals that a juicy Wendy's Baconator burger weighs in lightly at a mere 830 calories, with 51 grams of fat. A foot-long Subway tuna with cheese and all the fixings and extra banana peppers waddles in at 1,060 calories, with a fat count of 62 grams. 62 grams of fat sounds like a heck of a lot to me, especially when I think of it in raw form, jiggling away like flan on a silver tray in the liposuctionist's office/OrangeTV, Get Out! North Idaho. More here.
Question: Chicken teriyaki is my favorite Subway sandwich. What's yours?
---
---