Tue., June 23, 2009, 8 a.m.
Spokane To Rally Vs. Police Abuse
ALoafOfBread: This Thursday (6/25) at 5pm at Spokane City Hall, folks from many community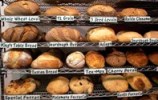 groups will be rallying against police abuse and for police accountability. The focus will be calling on the city to push for full investigative authority for the Ombudsman when the city re-negotiates its contract with the police guild this summer. We welcome everyone to come join us in this nonviolent expression of the outrage, distrust, embarrassment, and concern that so many in our community feel about the ongoing SERIES of incidents and the city's continually unsatisfying responses.
Question: What would happen in Coeur d'Alene or Post Falls, if the local police were involved in the sort of shenanigans that seem to be an ongoing thing in Spokane?
---
---