FRIDAY, JUNE 26, 2009, 10:52 A.M.
They're Attacking Woody, Too?
I didn't realize until Joker posted a comment this morning that Councilman Woody McEvers is in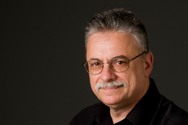 the cross-hairs of OpenSEWER.com: "This week Gary Ingram depicted Woody McEvers as a buffoon and dangerous on the OpenCDA site. Dan Gookin is one of the main operators of that site. He never deleted the comment or asked Gary to be civil. Instead Gary's comment was "frontpaged" and more discussion about it took place. Where's the outrage Mr. Gookin over a public slam that atttacks Mr. McEver's character?" In checking out Gookin's site a few moments ago, I found four posts aimed solely or partly at Woody within the last week. Which means Gookin, Souza, McCrory and their sockpuppets are trying to soften up the popular incumbent should he seek re-election this year. Or discourage him from running again. Either way, Gookin & Co. don't live by the creed of civility that they espouse in letters to the editor and columns in their house organ, the Coeur d'Alene Press. Then, I'm bringing more attention to this matter than it deserves. Rightfully did Phaedrus observe re: OpenSEWER.com: "That insignificant little ghost town in cyberspace is nothing more than a circle-jerk of character-besmirching and words-in mouth-placing conducted by the bitter few against those who have vanquished them."
Question: Do you want Councilman Woody McEvers to seek re-election?
---
---