Thu., March 5, 2009, 11:37 a.m.
JF: Mighty Idaho To Tell US Get Lost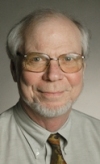 As long as most members of the House State Affairs Committee agree to indulge St. Maries Republican Dick Harwood in mulish braying at Uncle Sam, why be so timid? Instead of sending meaningless junk mail to Congress asserting Idaho's purported "sovereignty," why not tell the federal government to keep its money and leave the state the hell alone? If legislators are going to embrace a crackpot nostrum, let them really get their arms around it. Then let the committee turn to Harwood for another bright idea: how to replace the nearly $2 billion in cash the government sends Idaho's way each year to help it provide services from education to health care/Jim Fisher, Lewiston Tribune. More here.
Question: Is there a toothless type of resolution that you'd like your representative to present to fellow legislators, just for the heck of it?
---
---