Thu., April 8, 2010, 9:23 a.m.
Marc: Catholics Should Stop Digging
Now the whole, awful pattern seems to be playing out again in Ireland and Germany and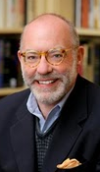 beyond. The Pope's handling of the mess, and his handlers handling of the mess, prompted a well-known parish priest in Idaho, who is also a canon lawyer, to go public with a call for Pope Benedict to resign. Father Tom Faucher in Boise suggested in an Op-Ed in the Idaho Statesman that some of the problem is generational. Benedict is 82. But, there is nothing generational about failing to aggressively, sensitively and completely address this cancer on the Church. We're talking about the safety and well being of children, after all. Even a bunch of old men must know the importance of doing that/Marc Johnson, The Johnson Post. More here. And: A stronger, younger pope is needed in time of crisis/Rev. W. Thomas Faucher, Statesman
Sisyphus: There's an op-ed in today's Statesman by Bishop Driscoll condemning Father Faucher's request for Pope Benedict XVI to resign and defending the pope.
---
---