Sat., April 17, 2010, 6:15 a.m.
Russell Wins Open Government Award
Betsy Russell, Boise reporter for the Spokesman-Review in Spokane, has been named the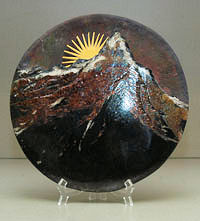 recipient of the 2010 Max Dalton Open Government Award sponsored by the Idaho Newspaper Foundation. Russell earned the award and accompanying cash prize of $1,000 for her years of work advancing the cause of open government in Idaho through her work with a variety of press, citizen and court groups. The Max Dalton Open Government Award has been given each year since 1999 to a citizen or group judged to be an outspoken advocate of openness in either public records or public meetings on the state or local level. Russell has been president of the Idaho Press Club on and off since 1997 and chair of Idahoans for Openness in Government (IDOG) since its founding in 2004. She also serves on the Idaho Supreme Court's Media/Courts Committee/Betsy Russell, Idaho Newspaper Foundation. More here.
Question: How closely do you follow Betsy Russell's blog, Eye On Boise, and Idaho Capitol stories?
---
---