Fri., April 23, 2010, 5:45 p.m.
Bonner General Workers Win $200K
Recipients of a $200,000 winning lottery ticket have no plans to quit their jobs at Bonner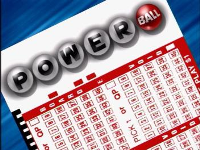 General Hospital. The 12 people who pitched in 10 bucks apiece as part of a co-op ticket heard Thusday morning that their Idaho Powerball ticket was a prizewinner. It was not the jackpot, the pie-in-the-sky utopia of shining tickets, but it worked, said Dave Flatt, one of the Sandpoint ticket holders. "I'm a little richer," Flatt said. He was chosen as spokesperson for the group of hospital workers who each won $11,200 after taxes, he said. Many of the winners did not want to be identified/Ralph Bartholdt, Bonner County Bee. More here. (Illustration credit: KTVB)
Question: Do you pool your money with others in your office or family to play Idaho Powerball or the other lotteries? Or do you go it alone? Or do you even play the lottery?
---
---