Tue., Aug. 24, 2010, 9:13 a.m.
Labrador Pledges To Repeal Death Tax
Republican candidate for Congress Raul Labrador has signed onto a pledge to repeal the estate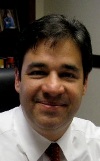 tax.  The pledge request came from the American Family Business Institute (AFBI). ... The estate tax, often called the death tax by its opponents, taxes the assets of deceased people passed down to from one generation to the next.  The federal estate tax is repealed for 2010.  Unless Congress acts, the estate tax will return next year, taxing all estates worth more than $1 million at a 55 percent rate. Labrador and other want to repeal it permanently.  The "Death Tax Repeal Pledge" is backed by more than 20 current members of Congress, including Rep. Mike Simpson and Sen. Mike Crapo, and more than 400 candidates for Congress this year/Brad Iverson-Long, Idaho Reporter. More here.
Question: Should the death tax be permanently repealed?
---
---