Tue., Aug. 31, 2010, 10:05 a.m.
Spokane Recovering, Kootenai Isn't
Spokane's economy is recovering, Coeur d'Alene's remains in recession, according to a new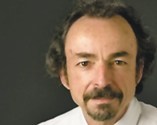 analysis of June data released Monday by Moody's Economy.com. But the Kootenai County city's ranking for cost of doing business and cost of living are slightly better than those for Spokane, as is projected employment growth through 2011, the noted economic research firm concluded. Offseting Coeur d'Alene's the positives are retreating home prices, which significantly exceeded national levels three years ago, says Moody's, which looked at 392 urban markets. Spokane was ranked 149th for job growth, compared with 41st for Coeur d'Alene. Cost of business in Spokane was 81 percent of the national average, Coeur d'Alene's was 76 percent/Bert Caldwell, SR Office Hours. More here.
Question: How will you know that the recession is over in the greater Coeur d'Alene area?
---
---