Fri., Jan. 8, 2010, 2:50 p.m.
Black: 'Disappointed' By GJ Ruling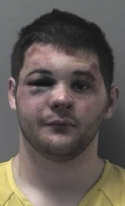 A Coeur d'Alene businessman who shot two men following an argument at a downtown bar will not face charges after a grand jury declined to indict him. Prosecutors moved to dismiss charges of attempted murder and aggravated battery against Adam M. Johnson, 25, in Kootenai County District Court today after the grand jury proceeding, which was closed to the public. "Are we disappointed? Sure," said Barry Black, Kootenai County chief deputy prosecutor. "We felt that there probably was enough to go forward with this charge otherwise we wouldn't have proceeded." Johnson had been in Kootenai County Jail since Dec. 27. His friends were en route to the jail after the 1:30 p.m. court hearing to pick him up/Meghann Cuniff, SR. More here.
Question: What do you make of Chief Deputy Prosecutor Barry Black's comment that he was "disappointed" by the grand jury ruling?
---
---