Thu., July 1, 2010, 10:57 a.m.
Cops Crash SHS Grad Casino Games
A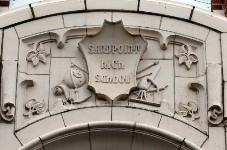 popular high school graduation event faces the ax although organizers contend it is legal. Grad Night has been an ace in the hole for community members who want to make sure seniors stay out of trouble on graduation night. But a casino games event, one of the reasons for Grad Night's popularity, is being scrutinized by police. Authorities told Grad Night organizers this month they are not allowed to have casino games because state code prohibits gambling, even if the money generated is used for a good cause/Ralph Bartholdt, Bonner County Bee. More here.
Question: Are Sandpoint authorities over-reacting to perceived gambling at the high school graduation event?
---
---