The Tea Party Express, one of the national voices of the Tea Party movement, created some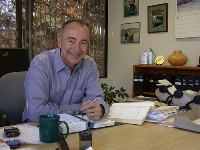 political shockwaves when it endorsed Democrat Walt Minnick for re-election earlier this year, the only Democrat the group threw its support behind.  Now the group is coming under fire for racial content in a recent fictional letter penned by its spokesman.  The man responsible for the letter says it was meant to provoke discussion after the National Association for the Advancement of Colored People (NAACP) condemned elements of the Tea Party movement as racist.  Minnick sent a letter Monday condemning the Tea Party Express for its failure to rebuke the man behind the letter and declined the support from the group/Dustin Hurst, Idaho Reporter. More here.
Question: Did Minnick hurt himself by rejecting the Tea Party Express endorsement?