TUESDAY, JULY 20, 2010, 10:13 A.M.
DFO: KVNI Needs To Get Act Together
First, I must admit that I haven't been a regular listener of KVNI for a long time, mebbe since the departure of former "Voice of North Idaho" Dick Haugen. Even then, I wasn't a regular listener because I'm too slammed in the mornings to listen to the radio. However, after 25 years in Coeur d'Alene, I have a decent idea re: what works and what doesn't work for the local station. The constant revolving-doors approach at KVNI that culminated with KXLY, from downtown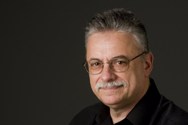 Spokane, sending in the husband-and-wife Lukens team hasn't worked. Of all the announcers who tried to fill the big shoes left behind by Haugen, the team of Norm McBride and Chris Wagar was the best. KXLY was right in trying to find a well-known local person to try to fill the bill for its small-market station. My poll Monday shows only one person of 220 wants KXLY to send over another person from Spokane to plug the morning slot. The poll also showed many would like to see sub announcer Kerri Thoreson get a shot at the job. Kerri is the type of person that KXLY should consider, a local person with extensive contacts and deep ties to the community. And she doesn't come with the baggage that some of the others who have tried to fill Haugen's shoes had. I don't know if I'd wish this shaky drive on any friend. If Kerri wants the shot, however, I'd say that KXLY should give her the shot -- and then do everything possible to ensure that she succeeds and the revolving door stops spinning. All of us, including this competitor, want a decent, local radio station/DFO.
---
---