Tue., July 20, 2010, 8:22 a.m.
Turner: Women Can Read Your Eyes
Virtually all the women responding to last Monday's questionnaire about men's styles of women-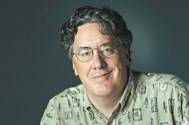 watching requested anonymity. I understand. But here is a quick synthesis of at least some of their answers. Yes, a woman can tell when guys are straining to keep their eyes on her face. "Because they are rarely completely successful," said a reader named Leslie. Women said they know what they are doing when they wear something snug or revealing but suggested that this is not an invitation for men to de-evolve into cave dwellers/Paul Turner, The Slice/SR. More here.
Question: Where's the line between gawking and healthy admiration?
---
---