Thu., July 22, 2010, 8:36 a.m.
Forbes: Idaho 7th Best Biz Climate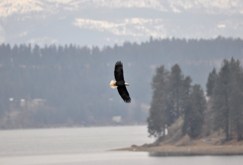 Forbes' list of "Best States for Business" rated Idaho No. 7 out of 51. There is a great business climate here, as well as one of the best states in which to vacation. Idaho is loaded with geographic diversity and home to hundreds of miles of mountain biking trails and more whitewater than any other state in the lower 48. There are mountains and sand dunes to climb, lakes to fish, 18 ski resorts and water parks/Ken Brooks, Payson Roundup. More here.
Question: What attracted you to Idaho?
---
---