Wed., June 16, 2010, 4:14 p.m.
DFO: D's Should Field More Candidates
I know why local Democrats don't field more candidates to oppose to oppose Republicans in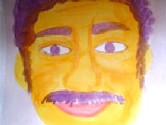 Kootenai County races. It's hard to persuade someone to raise thousands of dollars, take 6 months of their life off, and expect to be beaten by 55-60% of the vote. But a situation like Phil Hart's begs the question. Why not simply get someone to serve as a name holder -- or place holder -- in case the Republican melts down? The Demo wouldn't have to raise all that much money or campaign hard. Just be there to hold a Republican accountable for his actions -- or votes in the previous term -- in debates and newspaper interviews. It's next to impossible to try to defeat Hart with a write-in candidacy. I applaud Demo David Larsen for stepping up as a write-in candidate in the spring primary, so House Education Chairman Bob Nonini will have to explain some of his curious positions on education, including his behind-the-scenes opposition to UI's attempt to sign a lease for a building in Coeur d'Alene's future Education Corridor. It's a shame to see Rep. Phil Hart, with his myriad tax problems, running unopposed in the general election -- DFO.
---
---