Tue., June 22, 2010, 8:41 a.m.
Idaho PERSI To Hang Onto BP Stock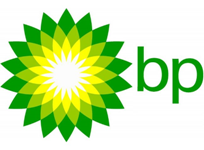 An Idaho investment manager said the state's retirement fund has a small amount of stock holdings in BP, the oil company linked to the ongoing oil spill in the Gulf of Mexico, and that they're unlikely to sell the stock owned for the Public Employee Retirement System of Idaho (PERSI). PERSI Investment Officer Bob Maynard said the fund that pays retirement benefits for state workers has historically underweighted BP, meaning it holds less of BP stock than an average investment portfolio would/Brad Iverson-Long, Idaho Reporter. More here.
Question: Do you agree with the decision by the Idaho retirement fund to hang onto its BP stock?
---
---