Mon., May 10, 2010, 3:38 p.m.
Bill: Obama No Stranger To F-Bomb
I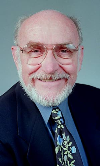 wasn't surprised while reading a book on the last presidential election to learn that the three leading contenders - Barack Obama, Hillary Clinton and John McCain - resorted in moments of anger and frustration to the use of the F-bomb. Politicians can be hot-headed in their language. Of course, most people resort to strong, heartfelt exclamations ranging from "Drat!" to hissy-fit outbursts of the coarsest kind when they hit their thumbs with a hammer or are infuriated by something. Few painkillers are as instantly effective as wallowing in the crude words once used mostly by sailors. But I was surprised how frequently in the book "Game Change" by John Heilemann and Mark Halperin the three major candidates chose the favorite Anglo-Saxon obscenity to alleviate their many moments of distress/Bill Hall, Lewiston Tribune. More here.
Question: Whose use of the F-bomb surprises you most -- Barack Obama's, Hillary Clinton's, or John McCain's?
---
---