Thu., May 20, 2010, 8:32 a.m.
Commish Offer Bailouts To Developers?
We were alerted Tuesday to a stunning new draft "Emergency Ordinance" scheduled to be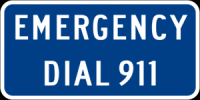 introduced by the Kootenai County Commissioners which would allow developers to escape their obligations under existing land use approvals and financial guarantees for up to two years by simply sending a written request. The draft bill says that the Board of County Commissioners may consider such a request at any regular meeting. But the legislation does not provide any standard for a decision by the Board, nor does the legislation require any findings of fact or law prior to granting an approval. Indeed, other than a "written request" that contains "reasons why good cause exists (minimally including an economic hardship)," these requests may evidently be granted by the Board on a whim/Terry Harris, KEA Blog. More here.
---
---