Mon., Nov. 1, 2010, 8:50 a.m.
Handle X: Christa Disses Attorney
You may know that Christa Hazel demanded a witness fee and mileage when she was subpoenaed by attorney Arthur B. Macomber to testify in the contempt-of-court case against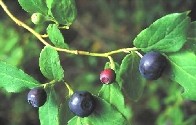 Bill McCrory. But did you know that Christa refused to give the $21.27 back after charges against Macomber's client were dismissed by Judge Charles Hosack? The contempt case was a sideshow during the long-running legal circus starring disgruntled City Council election loser Jim Brannon and his attorney, Starr Kelso. On Oct. 19, Macomber sent a letter to Christa asking that she return the fee because she didn't have to testify or drive to the courthouse. And Christa, through attorney hubby Joel, told Macomber to pound sand/DFO, Huckleberries Online. More here.
---
---