Fri., Nov. 5, 2010, 11:08 a.m.
DFO: R's Want To 'Own' City Hall, Too
Now that local Republicans "own" the Kootenai County Courthouse, I predict they'll go after Coeur d'Alene City Hall next. Incumbents Ron Edinger, Al Hassell, & John Bruning will have the fight of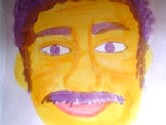 their lives if they seek re-election because, I suspect, they'll face a ticket of Republicans in their nonpartisan races that'll have the seal of approval of Jacobson/Hart/Pederson Republicans. You saw Republican involvement come into play in Jim Brannon's race against Mike Kennedy last year -- and in the subsequent donation to the Brannon legal defense fund. I've felt all along that Brannon would have won that race, if the Reagan Republicans had climbed aboard his poorly managed campaign a week earlier. Dan Gookin might have beaten Deanna Goodlander had their not been a dispute re: his Republican pedigree. Gookin said after the election that he was done running for office. But the prize may be within his grasp. A ticket of Steve Adams, Dan Gookin, and, who knows, Jim Brannon again, might be formidable in the current fire-engine-red political environment. More below.
Ron Edinger, of course, will be hard to beat. But he'll have to campaign with more than just yard signs this time. Huckleberries hears that Hassell isn't going to run. If that's so, Hassell's open seat and Bruning's will be the main targets. It's not hard to make this prediction. Nor was it hard to make the prediction in January of this year that they would try to snag the two seats up for election on the North Idaho College trustee board. They tried -- with the ticket of Ron Nilson & Robert Ketchum -- but they failed. Mebbe the public is satisfied with the way things are going at the college and the purchase of the education corridor. Mebbe the race was under the public radar (although matter from Nilson & Ketchum was included in Republican literature drops). Mebbe the public expects nonpartisan races to be nonpartisan. Or mebbe we were just lucky. The Republicans will support a ticket in the 2011 Coeur d'Alene municipal elections to again stop urban renewal efforts and fight all that nonexistent corruption at City Hall. Which means the clock is ticking on the Bloem administration's continuing efforts at urban renewal and facelift of McEuen Field. Any major missteps on either of those projects will give the Republicans a stick to beat City Hall with/DFO.
---
---