Tue., Nov. 9, 2010, 3:46 p.m.
Brannon Move Doesn't Make Sense
I'm not surprised or disappointed by the action by Team Brannon to seek a new trial, as a precursor to a likely Idaho Supreme Court appeal of Judge Charles Hosack's rejection of Jim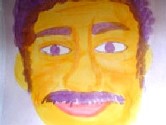 Brannon's election challenge. However, I do wonder what is Team Brannon's goal at this point. With the Legislature even more in GOP hands and with sympathetic Kathy Sims soon to  representing the city of Coeur d'Alene in the Legislature, Team Brannon could easily have worked with Sims to introduce legislation to tweak Idaho election law. Or Brannon simply could have thrown his hat into the ring again. After all, we're 2 or 3 months from the beginning of the 2011 municipal election cycle. Why pursue an appeal that you'll probably lose -- and will cost you more money -- if you have less expensive remedies elsewhere? Does Brannon view himself as some sort of martyr? Is this an effort to keep the 2009 City Council election in play, to tarnish the incumbents, as seemed to have been the purpose in the county clerk's election this fall? Does Starr Kelso have some itch he needs to scratch by taking another case to the Idaho Supreme Court? Inquiring minds want to know -- DFO.
---
---