Just got off the phone with Dr. Cyndie Hammond after she texted me about an hour ago. Seems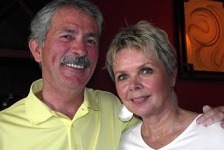 Cyndie and Senator Jim Hammond have had quite an adventure this week as two of 4,500 passengers stranded aboard the Carnival Splendor. Cyndie tells me that they had about 12 hours of their cruise underway when the ship lost power about 200 miles south of San Diego on the way to the Mexican Rivera on Sunday. She and Jim were in a cab on the way to a hotel about noon when we spoke. The pair seemed giddy with delight to be on dry land, although Cyndie had to laugh about the traffic … "It's Veterans Day in a military town and we're stuck in a parade"/Kerri Thoreson, More Main Street. More here.
Question: When did you last take a cruise?