You may know that Christa Hazel was subpoenaed to testify in the contempt of court case against Bill McCrory (which was dismissed Tuesday), springing from the failed Jim Brannon election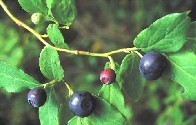 lawsuit. But did you know that Christa got her money's worth from the subpoena server? Literally. Christa received her subpoena on Oct. 8 from a process server with Confidential Investigations. E-mails Christa: "The process server with Confidential Investigations hand-delivered the subpoena to my door but failed to provide the witness fees per Idaho Rules of Civil Procedure. He returned later in the day with a check from the law offices of Arthur Macomber in the amount of $21 and change. I will promptly be endorsing this check and donating it to Mike Kennedy's legal defense fund." Wait, there's more/DFO, Huckleberries, SR. More here.
Question: Do you think Jim Brannon will appeal Judge Charles Hosack decision against him in his 2009 municpal election lawsuit?