Wed., Sept. 1, 2010, 9:05 a.m.
Blanchette: Greeted w/Missionary Zeal
In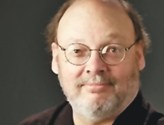 case you never thought you'd see it, a Catholic family just invited a door-belling Mormon missionary into their home. Such is the influence of college athletics. Consider this just the first of the jokes, ironies and wonders that will attend the marriage of Brigham Young University and the West Coast Conference, confirmed by both parties on Tuesday as the latest – but certainly not the last – quake to rearrange the intercollegiate furniture. Also confirmed:
Latter-Day U. is no longer just a latent Notre Dame wannabe, but an actualized one with its declaration of football independence.
Any notion that the WCC remains the scared-of-its-shadow CYO league of yore is severely misplaced.
Question: Can anyone make up and ending to this joke: What do you get when you mix a Mormon college with a Catholic basketball league ... ?
---
---