Mon., Sept. 13, 2010, 5:26 p.m.
KXLY: Hirzel Faces Sex Toys Probe, Too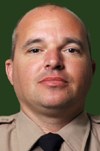 Spokane County Sheriff's Deputy Brian Hirzel is under investigation, not because of the deadly shooting at the Plant Farm last month, but because of a sideline business where he and his wife may have been selling sex toys online from their home.It appears that Deputy Hirzel may have been involved in an online business that sells adult novelty items. While peddling sex toys is legal it may be a violation of Spokane County Sheriff's Office departmental policy and something the department had no idea the Hirzels were doing/Jeff Humphrey, KXLY. More here.
Question: Are you kidding me?
---
---