Fri., April 1, 2011, 8:11 a.m.
Vestal: Fox's Stossel Short On Facts
Chief Allan has heard it all his life. Why do you Indians get so much help? Free this, free that, a check every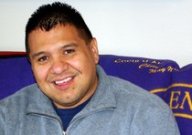 month. Why do you have it so good? "My whole life, everywhere, going to elementary school, going to middle school, going to high school, going to college … I always heard, 'Why do you guys get all that (funding)? Why do you get those monthly checks?' " said Allan, the chairman of the Coeur d'Alene Tribe. And so, when Allan heard Fox News bloviator John Stossel's piece, "Freeloading Doesn't Help the Freeloaders" – about the negative effects on tribes of the government's "help" for them – it chapped his hide. Stossel didn't mention the fictional monthly checks, but he managed to drag out every other element of the arguments Allan's heard all his life/Shawn Vestal, SR. More here.
Question: Will John Stossel or Fox News respond to the Coeur d'Alene Tribe's complaint re: Stossel's stereotyping of American Indians?
---
---