Wed., Aug. 3, 2011, 3:33 p.m.
KEA Lauds CdA Approach To Demand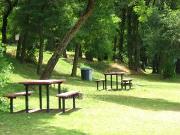 The Corps is presently doing some of this research. And with any luck it'll be done sooner rather than later. Because, as Councilman Mike Kennedy put it last night (to the best of my notes), "It would be a crime to cut down all the trees only to be told the next day that the Corps has changed its policy due to new science." Given the circumstances, buying as much time as possible is about the only good option for the City of Coeur d'Alene right now. And we're glad the Council took that approach/Terry Harris. Full post here.
Question: How often do you visit and/or use the area along the Dike Road?
---
---