Thu., Aug. 4, 2011, 1:11 p.m.
Edinger Calls For McEuen Vote Again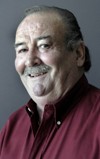 Gone are the big crowds, but City Councilman Ron Edinger is still going against the council grain regarding the McEuen Field project. During Tuesday's City Council meeting the longtime city official and council president made a motion to put the project to a public advisory vote. He first did that, twice actually, before a large, cheering crowd during the May meeting when the City Council adopted the park's conceptual redesign plan 5 votes to 1. The one no vote was Edinger. On Tuesday, just like in May, the motion died from a lack of second/Coeur d'Alene Press. More here.
Question (for Mike Kennedy): What's the mood of the council behind the scenes toward Edinger and his motion?
---
---