Adams Targets McEuen, City Pay
(Coeur d'Alene City Council candidate Steve) Adams said he would look into reducing city department head wages by 10 percent each, giving 5 percent back to city coffers and 5 percent to the "rank and file" employees.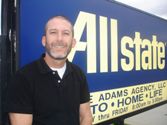 He said he would implement this first for the police and fire departments, but consider it for all employees. He said he would also be interested in exploring ways to do away with the city's collective bargaining groups. "I would not have voted to accept those increases, but it's deeper than that because of the contracts," he said about the proposal to give 3 percent cost of living raises for city employees. "I think I would support going the way of Wisconsin and getting rid of any union representation for government employees"/Tom Hasslinger, Coeur d'Alene Press. More here.
Question: Do you think department heads in the city of Coeur d'Alene are paid too much?
---
---