Tue., Dec. 27, 2011, 3:53 p.m.
Christmas Killing Brings Murder Count
Joseph Herrera was charged with 2nd Degree Murder Tuesday for the Christmas Day killing of Stefanie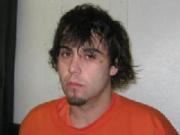 Comack of St. Maries. Herrera made his first appearance in court Tuesday where his bond was set at $200,000. Herrera claims that he was unloading his gun when it accidentally discharged. Benewah County Prosecutor Doug Payne says, however, that the evidence shows that when the gun discharged it was very close to Comack's head. Friends and family members close to Stefanie claimed Monday that Herrera had a history of abusive behavior and threatened to shoot her a week before she was killed/KXLY. More here.
Thoughts?
---
---