Fri., Dec. 30, 2011, 2:53 p.m.
End Notes: Co-Workers Say Goodbye
We had a dozen early retirements in the newsroom and co-workers last days have been staggered throughout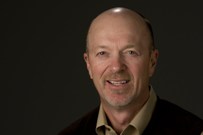 the month. Today is the final day for Jeff Jordan, "Jordy" to all of us here. You know the scene in the Wizard of Oz when Dorothy says she'll miss the Scarecrow the most? I think everyone here feels that about Jordy. (We liked everyone else who left, too). Jordy will do a part-time gig on the sports desk, so he'll still be among us a couple of times a week, but his leaving got me thinking of the legacies we leave behind in our workplaces. They can be almost as important as the legacies we leave behind in families/Becky Nappi, End Notes. More here.
Question: What kind of legacy would you like to leave behind to your co-workers when you retire or move on?
---
---