MONDAY, JAN. 3, 2011, 10:19 A.M.
Turner: Goodbye Inland Empire?
A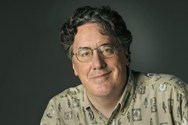 note from a reader got me wondering. Will this be the year that "Inland Northwest" finally and conclusively routs "Inland Empire" in everyday usage? The trend has been under way for at least 20 years. And the subject has been discussed many times in this column. But I just have a feeling that 2011 is going to be the year when "Inland Empire" nears extinction. Now making that declaration guarantees that I will hear from staunch defenders, Inland Imperialists if you will, of the old regional label/Paul Turner, SR. More here.
Question: What term do you use to refer to the territory between the Cascades & the Rockies: Inland Empire? Inland Northwest? Something else?
---
---