Fri., Jan. 14, 2011, 1:15 p.m.
DanG Calls Bell, Bauman On Carpet
At OpenCDA.com, Dan Gookin seems to have caught the Coeur d'Alene School District trying to sway a Coeur d'Alene Press poll that asks: "What do you think of Coeur d'Alene School District asking voters for $12.9 million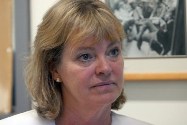 a year for two years to supplement its budget?" Gookin provides a copy of an e-mail that was reportedly circulated with the blessings of North Idaho College President Priscilla Bell and Coeur d'Alene Superintendent Hazel Bauman. Gookin writes: "This is really underhanded and shoddy. I am extremely disappointed, especially because I believed in Superintendent Bauman's efforts at transparency. Schools are worthy of our support. SD271 has done a lot to cut their budget. I believe they can do more, so I will support the renewal of the $7.8M supplemental levy in March, but not the second option. I find that option fiscally irresponsible — especially given that SD271 has gone on a hiring spree for new administrators in the midst of a financial crisis. People are hurting and I don't think SD271 gets it." More here.
Question: I'm regularly told that the unscientific polls run by newspapers -- or even this blog site -- are frivilous and not to be taken seriously. Yet, I know people occasionally try to manipulate polls that they are invested in. How seriously do you take newspaper polls?
---
---