Mon., Jan. 17, 2011, 8:45 a.m.
ISP Trooper Number At 1977 Level
There are the same number of Idaho State Police troopers patrolling the state's roads now as there were in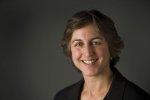 1977, Idaho lawmakers learned last week, even though the state's population has swelled 75 percent since then. Col. Jerry Russell, ISP chief, told lawmakers that of his current patrol force of 150 authorized positions, six are investigators, and there are 33 vacancies. Nine positions are being held vacant due to budget cuts; seven officers are gone on military leave; and he has "11 that I hope to fill in this fiscal year" Russell said. The cost to fill one of those positions is about $55,000 a year, Russell said, but "startup costs," such as training, uniforms and equipment, is "substantial"/Betsy Russell, SR. The rest of her column here.
Question: Has Idaho cut too deeply into Idaho State Police numbers?
---
---