Sat., July 23, 2011, 6:05 a.m.
Marianne: Keep Sandpoint Viewtiful
This morning's paper tells us that we won a contest, sponsored by big names in the media business---USA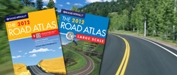 Today and Rand McNally. Yesterday the word spread quickly on Facebook that---after the judging, which involved visits to several communities throughout the country---Sandpoint is America's most beautiful small town. What that will bring is now the question. Will we, who love this place as it is and has been, want all the more to put up the gates? And, I'm not talking about gates to exclusive developments but gates to city entrances/Marianne Love, Slight Detour. More here.
Question: If you could, would you put up a fence around your North Idaho community and not let anyone else in?
---
---