Fri., June 10, 2011, 8:20 a.m.
Washington Tops In Vaccine Paranoia
We're No. 1. Measles will be overjoyed. A new report shows that more parents in Washington refused to have their children vaccinated than any other state in the nation. I'd have thought Mississippi would have taken that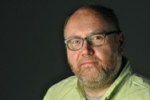 flag, but no – it's apparently a different kind of counterculture that drives this particular paranoia, and we've got a big dose of it. In the 2009-'10 school year, 6.2 percent of Washington parents claimed an exemption to vaccination requirements, most of them citing philosophical objections. Idaho was at 3.8 percent. The national average was 1 percent. This information is courtesy of the Centers for Disease Control and Prevention, which you probably know is the gang in charge of supporting, organizing and propagating the lies your doctor tells you/Shawn Vestal, SR. More here.
Question: Do vaccines worry you?
---
---