Mon., May 23, 2011, 11:33 a.m.
End Notes: Not-So-Good To Go
The end of the world, predicted by preacher Harold Camping, must be set for another day: we're still here. But we had fun with the pretend possibilities! The Baltimore Sun published a Q and A with must I return my library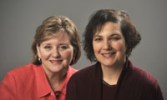 books or will I be able to take them with me? questions. A colleague, citing my theology degree, figured I would be a goner. But I was confident that this final exam was probably not predicated on graduate papers. Still, she wanted me to put in a good word for her about purgatory. I asked if she wanted purgatory to be her destination or did she need an exit strategy? She wrote: "If there's any question that I'll go DIRECTLY to heaven then I'm willing to do time in purgatory (to get there)/Rebecca Nappi, End Notes. More here.
Question: If the Rapture had happened late Saturday afternoon, as advertised by Harold Camping, who do you think would have been most likely to go? Why?
---
---