Wed., Nov. 2, 2011, 9:05 a.m.
Vestal: Con Man Brandon Earns Jeers
He said his name was Brandon. He said he was embarrassed. He said he needed gas money to drive to Coeur d'Alene and back. It was an emergency. He said he lived just down the street. I'm your neighbor,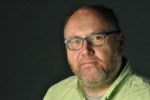 he said. I thought he looked like one of the young people I'd seen around. He said he needed to pick someone up – his mother? his wife? – and they had his wallet and he'd bring the money right back … and somehow, even as I recognized the unmistakable template of the con, I found myself believing him. Hadn't I, in fact, seen him in the neighborhood? Didn't he live in the house three doors down? Plus this: What is wrong with me, if my only response to a person in need is to size up their criminal potential? I didn't have any change. So I gave him 20 bucks. And, as you no doubt have ascertained, that was the last time I saw Brandon/Shawn Vestal, SR. More here.
DFO: I've been hearing Scanner Traffic reports of scruffy individuals knocking on Kootenai County doors seeking work or money to help them get back to Spokane. Mebbe we should swap them for Brandon.
Question: Have you had someone come to your door begging for money?
---
---