Fri., Nov. 4, 2011, 9:55 a.m.
Ed Corridor To Get 400 More Trees
More than 400 new trees are currently being planted across the Education Corridor site by employees of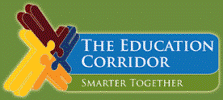 DewDrop Sprinklers and Landscaping. In addition, construction crews are continuing work on a segment of the Centennial Trail. Tree planting will continue on the site throughout next week as well as cleanup and finish work. Hubbard is accessible to students, employees, and visitors to the Harbor Center, but is still closed to through traffic. Hubbard is expected to be open the week of Nov. 14. There is an issue with the lighting system on the new signal at Northwest Boulevard and Hubbard and it will remain flashing red until the issue is resolved. Drivers should treat the intersection as a four-way stop until the light is operating normally again/Stacy Hudson, NIC Press Room.
Question: What do you think of the entrance to the future Education Corridor?
---
---