Wed., Nov. 9, 2011, 1:31 p.m.
Hall: Why Congressmen Fear For Jobs
Tell me something: Why is it that members of the military repeatedly risk their lives for their country but most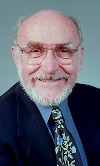 members of Congress won't even risk losing an election? Why is it that policemen routinely go out there in the night along lonely highways and down dark alleys daring death, but members of the House and Senate tremble in their boots at the thought of defying moneyed lobbyists and ignorant voters on matters of principle? Why is it that members of the fire department dare run into a fire to save a child, but most members of Congress don't dare tell a menacing lobbyist with a pot full of cash to put it where the sun don't shine? Most members of Congress would rather become puppets of pressure groups than die a mere political death at the polls. What is it that they fear?/Bill Hall, Lewiston Tribune. More here.
Question: Do you think columnist Bill Hall is right -- that most congressmen would rather be toadies for lobbyists and special interests than put their jobs at risk?
---
---