Fri., Nov. 11, 2011, 10:07 a.m.
Column: Flirting w/Extremism Again
Political life in Bonner County is a curious, and sometimes dysfunctional process. Like permissive yet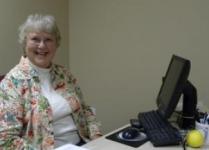 negligent parents, residents mostly ignore whatever their government is getting up to until they just can't ignore it anymore, at which time they tend to come down hard on the miscreants. That may—or may not—be what's happening now, as a suggestion to remove tax funding for some popular programs has served to spotlight other actions that are also causing some dismay, as residents are asking "What is this Property Rights Council, and why does the local tea party seem to be running it?"/Trish Gannon, River Journal. More here. (Pam Stout of the Property Rights Council)
Question: Do you support the purpose of the Bonner County Property Rights Council?
---
---