Thu., Nov. 17, 2011, 10:36 a.m.
Charmin' Andrus Leaves 'Em Cheerin'
Out of deep respect for the good, great former governor of Idaho, I bit my tongue during Cecil Andrus' disavowal of my book's title (Cecil Andrus: Idaho's Greatest Governor") during the opening of the Nov. 10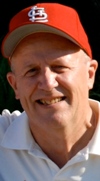 Boise City Club forum. His modesty is sincere. His sense of history though is flawed. The vast majority in the audience, as well as across this state, concur with the assessment expressed by the title as do most other serious students of Idaho history. Even at the age of 80 the zeal and skill with which Andrus skewered the Idaho Republican party for harboring scoff-laws like tax-dodging, state timber stealing Rep. Phil Hart of Coeur d'Alene, drunk-driving and car stealing Sen. John McGee of Caldwell, borrowing-his-association's-funds party chairman Norm Semanko of Eagle, to ridiculing Tom Luna's replace-teachers-with-a-computer phony educational reform was a thing of beauty to behold/Chris Carlson, Carlson Chronicles. More here.
Question: I can't help but think that Idaho's Republicans would be embarrassed into doing something about questionable antics of Phil Hart/John McGee/Norm Semanko, if Cecil Andrus was still governor. What do you think?
---
---