Fri., Nov. 18, 2011, 9:55 a.m.
IFF: Boot Gummint From Charity Biz
Entering a season of charitable giving, a story a few days ago on NBC News caught my eye. It was about a woman named Mary Donnelly, an 83-year-old nurse who "cares for her neighbors the way people used to in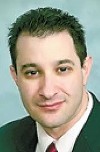 this country," said news anchor Brian Williams. On Block Island, Rhode Island, Mary established a charitable foundation in 1979, and has been answering calls for help from people ever since. She responds to appeals for assistance paying electricity bills and mortgages, money to build wheelchair ramps and buy food. Mary's August fundraiser is considered the island's "the social event of the season" and provides the revenue to send out the support checks she provides. But Williams' intro for the story perhaps unwittingly leaves an unanswered question: Why do people no longer care for their neighbors the way they used to? The answer is fairly simple, actually: The government has taken on the role of caregiver/Wayne Hoffman, Idaho Freedom Foundation. More here.
Question: Do you agree with Hoffman that we're less charitable today because we expect government to take care of human needs & suffering?
---
---