Wed., Nov. 23, 2011, 1:21 p.m.
Dennis: What Sayeth Thou, McGee?
I love neighborhoods that subscribe to familiar "watch programs." It's a case of neighbors helping neighbors.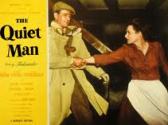 And it works. Often in politics, when citizens are busy living their lives, the only people looking at certain things are lobbyists, politicos, elected officials and (at times) bloggers, including me. So, I decided to look around and see how my "neighborhood" was doing. Were people OK? Anyone sick? I looked at current-State Senator Mike McGee of Idaho to do a follow-up on his illness. Illness? What illness? Well, back when he was arrested for the drunk driving and boorish behavior of grand theft of an auto, part of current-Senator McGee's defense was that he was ill, with a "likely" head problem/Dennis Mansfield. More here. (Illustration courtesy of Dennis Mansfield)
Question: Have the always accommodating Republican leadership of the Idaho Legislature officially swept McGee's misstep under the rug, hoping HucksOnline and loyal supporters, like Dennis Mansfield, won't notice and go away?
---
---