Wed., Nov. 23, 2011, 9:19 a.m.
Worst Computer Passwords Of 2011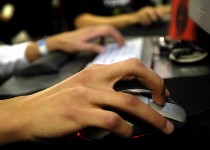 In this digital era, computer users need passwords for everything. But how much effort have you put into choosing your password? SplashData, a password software management firm, looked at millions of stolen passwords posted online by hackers and came out with its list of worst passwords. The worst password of 2011? The word "password." Up next, was "123456" followed closely by "12345678." Number six on the list was "monkey" and number eight, the ever original "let me in"/KGW.com via KREM. More here.
Question: How many different passwords to you have for various computers & sites? How do you remember them all?
---
---