Mon., Oct. 3, 2011, 8:37 a.m.
Press: Evaluate Not Eviscerate IB
Mike Patrick, writing for the Coeur d'Alene Press editorial board, nailed it Sunday when he wrote that the controversial International Baccalaureate program deserves scrutiny but not dismantling: "We believe IB has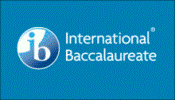 been an important option for ambitious students, but we agree with critics that the program should be scrutinized to ensure its delivery and results are meeting expectations. If those expectations are not being met, that doesn't necessarily merit flushing the program down the educational toilet. Enough students and parents have raved about IB classes that the district should be compelled to figure out how the program could be improved before it seriously considers dropping it." Also, he's right when he sez that critics who are attacking the program for political or religious reasons should be ignored. Full editorial here.
Question: Do you agree with Coeur d'Alene Press position that the International Baccalaureate program should be jettisoned only if its proven that the program isn't passing muster?
---
---