Wed., Oct. 5, 2011, 8:16 a.m.
Koler: Cheerleading Isn't Fact-Finding
I attended the "Community Chat" on Sept. 26, which became a pep rally staged by IB teachers and students. I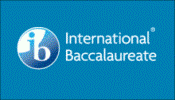 listened to a host of IB students speak emotionally about how much IB means to them. There is no doubt that these students are bright, but IB didn't make them that way. In fact, when confronted with the very poor IB exam scores and resulting lack of college credits for IB courses taken, the best "critical thinking" response both IB teachers and students could muster was, "we're not in it for the grades or the college credits." IB students and teachers resist any effort to objectively measure the academic success of IB. Instead, it's all about how they "feel" about the program. Grades don't matter. College credits don't matter/Duncan Koler, letter to Coeur d'Alene Press editor. More here.
Question: Do you agree with Duncan Koler re: International Baccalaureate program?
---
---