Fri., Oct. 7, 2011, 2:03 p.m.
Berns: Adams' Overrun Claim Wrong
At the candidates forum sponsored by the Coeur Group Tuesday night, Coeur d'Alene council candidate Steve Adams (pictured)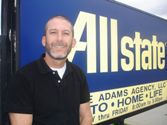 claimed the Education Corridor project is experiencing cost overruns of $2 million to $3 million. HucksOnline asked North Idaho College about this claim. Here's the reply from executive Tony Berns of the Lake City Development Corp., responded under the heading "Mr. Adams is wrong in his statement." He emailed: "MDM's bid price of $3.69 million for Phase 1A came in under JUB Engineer's project cost estimate for Phase 1A of $5.1 million. So a great deal for the public. Currently, MDM is adhering to their budget. There will be some minor change orders to the original contract for project add-ons that NIC has requested (not big money, you can talk to Ron or Garry about those). Change orders are not project cost overruns; they are simply additional work items added to the contract agreed to by all parties."
Question: Should Adams publicly correct his error made in public?
---
---